Products
Fruit processing

Centrifugal mills

Organic shredder

Box emptying

Washing & mashing

De-stoning

Basket presses

Packing press with sliding carriage

Packing press with rotating carriage

Screen belt press

Juice basin

Stainless steel tanks

Screens

Centrifuges

Homogenizers

Pasteurization systems

Filling systems

Bottle brushing machines

Juice pumps

Mash pumps

Mash basins

Mobile presses
Environmental technology / Shredding

Mashers / shredders

Straw conditioners

Styrofoam shredders
Centrifugal mill RM2,2
Centrifugal mill with replaceable stainless steel screens for adjusting the degree of shredding for pomaceous fruit, stone fruit and berries. Available with frame as option.
Images and Videos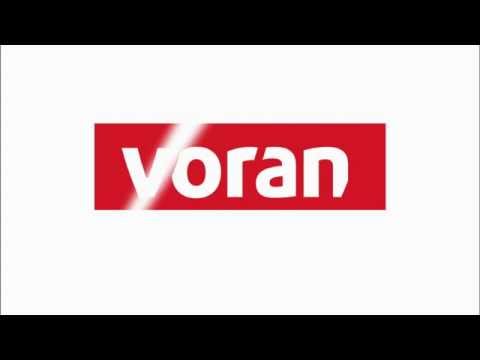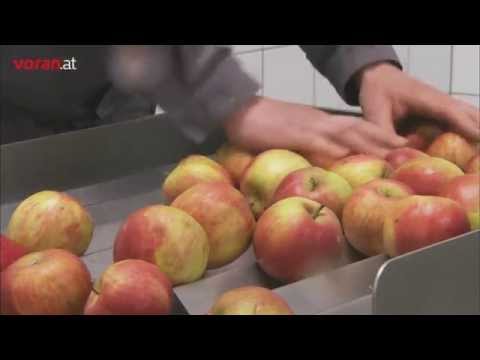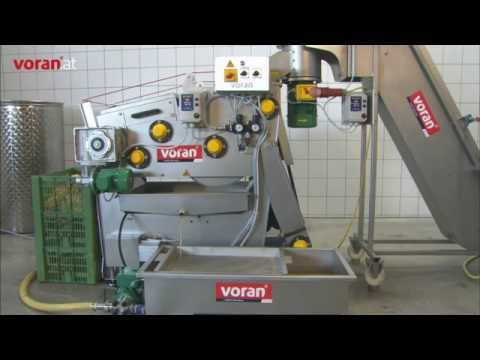 Technical data
Scope of supply
cutting screen 9 mm, round hole screen 16mm
Height mash outlet
670 mm
Weight (without / with frame)
45 / 60 kg
Discharge height
1 530 mm
Height with frame
1 530 mm
Height
1 150 mm
Width
520 mm
Length
505 / 760 mm
Electrical protection
16 A
Connected load
400V 50Hz (3 phases)
Motor rating
2,2 (3,0) kW (PS)
Nominal rating kg/h
up to 1 000 kg/h
Weight
45 kg
Material
1.4301 / AISI 304
Processable materials
Vegetables, Apples, Pears, Blueberries, Carrots, Manioc, Quince, Beetroot.
This represents just an example, based on different materials and a selection of fruit processed in practice.
Options, accessories and spare parts
120200701
switch (from model year 2015) RM2,2
Enquiry
120200700
switch (up to model year 2014) RM2,2
Show
Enquiry
810700401
V-Ring RM2,2
Show
Enquiry
132330014
injection rubber RM2,2
Show
Enquiry
13230303
sealing ring RM2,2
Enquiry
13230304
sealing strip cutter RM2,2
Enquiry
132380002
welded tool "short" for stone fruit RM2,2
Enquiry
132380001
welded tool RM2,2
Show
Enquiry
132371153
25 mm slotted hole screen RM2,2
Enquiry
132371143
17 mm slotted hole screen RM2,2
Enquiry
132371133
9 mm slotted hole screen RM2,2
Enquiry
132371103
16 mm perforated screen RM2,2
Enquiry
132371083
12 mm perforated screen RM2,2
Enquiry
132371043
16 mm cutting screen RM2,2
Enquiry
132371033
12 mm cutting screen RM2,2
Enquiry
132371023
9 mm cutting screen RM2,2
Enquiry
132371013
7 mm cutting screen RM2,2
Enquiry
132204001
stand for RM1,5/RM2,2
Enquiry
Similar products
Upstream and downstream products