Products
Fruit processing

Centrifugal mills

Organic shredder

Box emptying

Washing & mashing

De-stoning

Basket presses

Packing press with sliding carriage

Packing press with rotating carriage

Screen belt press

Juice basin

Stainless steel tanks

Screens

Centrifuges

Homogenizers

Pasteurization systems

Filling systems

Bottle brushing machines

Juice pumps

Mash pumps

Mash basins

Mobile presses
Environmental technology / Shredding

Mashers / shredders

Straw conditioners

Styrofoam shredders
Pipe-screen-combination ERS25
Pipe screen combination with 2 parallel stainless steel slotted screens for coarse filtering. Valves are provided to shut-off the screens individually for cleaning purposes.
Images and Videos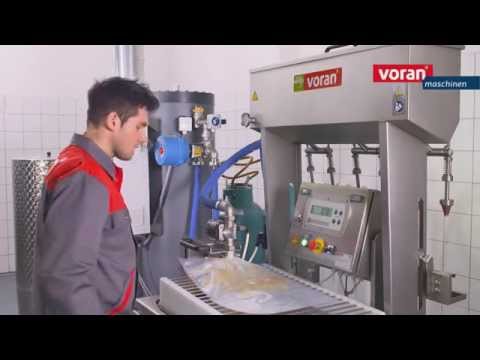 Technical data
Scope of supply
two pipe screens, flap valves and T-pieces fully-piped, with 0.25 mm cans, 2x connector with groove nut DN25
Material
1.4301 / AISI 304
Weight
11 kg
Width
185 mm
Length
510 mm
Processable materials
Apples, Pears, Quince, Blueberries, Carrots, Vegetables.
This represents just an example, based on different materials and a selection of fruit processed in practice.
Options, accessories and spare parts
190004048
quick lock bracket ERS
Enquiry
190004042
gap-type tube 1,50 mm ERS25
Enquiry
190004047
gap-type tube 1,00 mm ERS25
Enquiry
190004046
gap-type tube 0,25 mm ERS25
Enquiry
190004043
gap-type tube 0,10 mm ERS25
Enquiry
10022240
pipe diaphragm seal DN25 0-4 bar ERS
Enquiry
Similar products
Upstream and downstream products