Products
Fruit processing

Centrifugal mills

Organic shredder

Box emptying

Washing & mashing

De-stoning

Basket presses

Packing press with sliding carriage

Packing press with rotating carriage

Screen belt press

Juice basin

Stainless steel tanks

Screens

Centrifuges

Homogenizers

Pasteurization systems

Filling systems

Bottle brushing machines

Juice pumps

Mash pumps

Mash basins

Mobile presses
Environmental technology / Shredding

Mashers / shredders

Straw conditioners

Styrofoam shredders
Professional composter
Professional composter for shredding hedge trimmings, tree off-cuts and branches. Self-feed mechanism from gutter above up to 40 mm and through branch intake tube up to 50 mm.
Images and Videos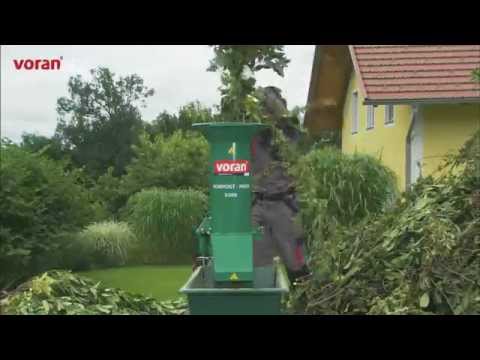 Technical data
Height ejector in
460 mm
Material
painted steel
Weight
65 kg
Height
1 500 mm
Width
880 mm
Length
735 mm
Electrical protection
16 A
Connected load
400V 50Hz (3 phases)
Motor rating
4,0 (5,45) kW (PS)
Processable materials
Hedge & tree cuttings.
This represents just an example, based on different materials and a selection of fruit processed in practice.
Options, accessories and spare parts
10023028
rubber seal hopper / under part (Professional Composter)
Enquiry
315201124
injection rubber Professional Composter
Show
Enquiry
810700100
V-Ring Professional Composter
Show
Enquiry
121000200
limit switch Professional Composter
Show
Enquiry
120200200
switch Professional Composter
Enquiry
315270054
branch cutter Professional Composter
Show
Enquiry
315270064
counter-cut knife (Professional Composter)
Enquiry
313270032
composting disc (Shredder + Professional Composter)
Enquiry
316270043
shredder knife (Shredder + Professional Composter)
Enquiry
Upstream and downstream products