Products
Fruit processing

Centrifugal mills

Organic shredder

Box emptying

Washing & mashing

De-stoning

Basket presses

Packing press with sliding carriage

Packing press with rotating carriage

Screen belt press

Juice basin

Stainless steel tanks

Screens

Centrifuges

Homogenizers

Pasteurization systems

Filling systems

Bottle brushing machines

Juice pumps

Mash pumps

Mash basins

Mobile presses
Environmental technology / Shredding

Mashers / shredders

Straw conditioners

Styrofoam shredders
Stainless steel tank 2.200l
Stainless steel wine tank 2.200l with a diameter of 1400 mm and a surface 3d, outside marmorated. The tank is open at top and is equipped with a reinforced edge. A lid is included in the delivery. The liter scale is on the outside.
Images and Videos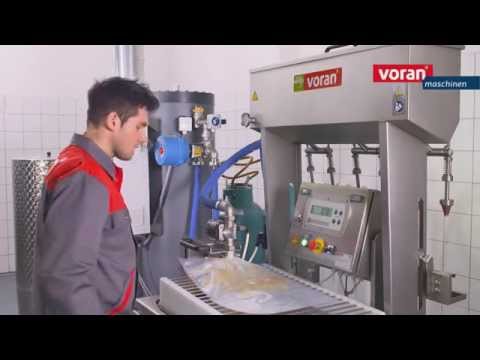 Technical data
Connection for juice outlet
welding adapter nipple NW 50 / DIN 11851
Material
1.4301 / AISI 304
Height
1 841 mm
Width
1 400 mm
Length
1 400 mm
Processable materials
Apples, Pears, Quince, Blueberries, Carrots, Vegetables.
This represents just an example, based on different materials and a selection of fruit processed in practice.
Upstream and downstream products